Welcome to CAPT
Celina Aluminum Precision Technology Inc.–otherwise known as CAPT for short–was established in Celina, OH in 1994. Our associates and their families live in Celina and the nearby communities. CAPT's commitment to these communities is to demonstrate appreciation through service and support and to ensure our manufacturing operations do not negatively impact our neighbors.
Why Work at CAPT?
CAPT has one of the best benefit packages in the surrounding area, as well as a great pay scale. We strive to make sure that you and your family are well taken care of.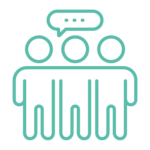 The "old" CAPT was known for long hours and mandatory overtime. We have made a concentrated effort to decrease this and promote a much better work-life balance for our Associates.
In addition to excellent benefits, CAPT also offers our Associates continued education and additional training as well as other programs, including a Tuition Payment Program.
Award-Winning
Global Supplier
Quality, Technology, Precision, On-Time Delivery and Cost Competitiveness all play an integral role in business today. Keeping all these in mind is moving CAPT toward U.S. leadership in engine component manufacturing.
The high quality products produced by Celina Aluminum Precision Technology Inc. (or CAPT for short) Associates, the state-of-the-art technology utilized to manufacture these parts, and the international viewpoint for providing quality to the world at a reasonable price all stem from the expertise and experience of Honda Foundry, the parent company of CAPT.
Looking Forward
By 2030, CAPT has a goal of becoming a top-class supplier in the automotive parts industry.